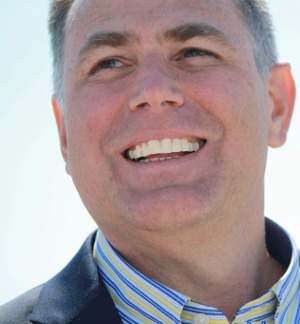 Senior Technology Professional
Over 15 years of experience as the senior technology professional in a number of Pennsylvania school districts, both small and large. Most recently employed as the Director of Information Technology in Pennsylvania's third largest school district. Additional experiences in Education, Business, and the Military.
Major projects I have played a key role in, include: the replacement of a 2,300 handset phone system across 26 buildings; the implementation of a BYOD initiative across 23 schools and the authoring of a related School Board Policy and training materials; various online learning initiatives, including, Blackboard.com, Office 365, and Moodle; the implementation of Performance Tracker/Plus and Assessment Builder to capture, track and analyze digital assessments; the authoring of the district's social media policy as well as monitoring and advising the district on new developments in that area; the migration of three districts to SchoolWires website content management solution; the deployment of nearly 1,000 iPads to improve instruction in grades K-2; and, initiatives to install interactive whiteboards/projectors and multimedia classrooms.
Through my experiences with many projects, I have directly provided staff development on some topics, coordinated closely with the curriculum directors and staff developers, and my sole function as a Technology Integration Specialist at Hatboro-Horsham was to provide direct support to all curriculum area teachers in the use of technology to improve instruction.
As the senior technology administrator, I also have a wide array experiences with a large number of technology infrastructure projects related to both administrative and instructional technology.